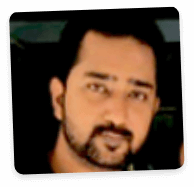 Hey, It's Karthik here.
Along with my team, I would like to congratulate you on picking up Retainio. You are going to be able to create MicroBuzz type sites that is going to generate a ton of traffic, Leads & sales. The best part is you can get started instantly with no learning curve.
Retainio makes it possible to create highly interactive pages which otherwise would take ages to create. Start pumping out sites that will make everyone envious.
Before you start showing off your beautiful looking viral sites we want to offer you some amazing, cutting-edge features which will make your sites look more cool & makes content creation a cake walk even for a novice.
We're talking about Retainio Pro..
Retainio Pro gives you 'advanced' features to take your MicroBuzz type sites to the next level. I am talking about sites that will put a professional web developer to shame.